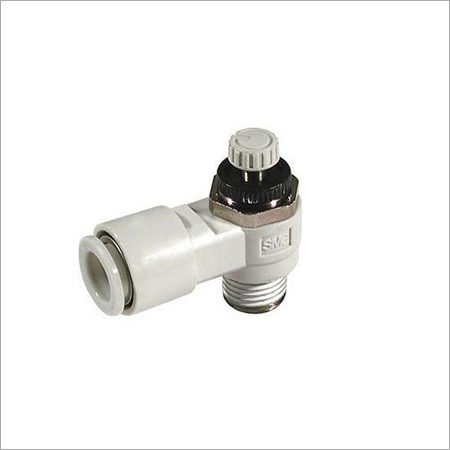 Product Description
The SMC speed controllers possess an expansive scope of utilization and forte concentration, for example, air chamber speed control use at low speed, and with remaining weight. Encourage alternatives inside the arrangement incorporate an implicit one-contact fitting, a coordinated pilot check valve, a meter-in and meter-out double stream control, a treated steel choice. With SMC Speed Controllers, the ecologically cognizant customer can lessen air utilization by 25% through the incorporation of a brisk supply deplete valve. Air chamber speed control is simple with our far-reaching line of items.
Key Features:
Simple to bolt push-bolt sort.
Bigger handle.
Enhanced tube addition/evacuation.
Optimum 30% (8 N) decrease Inclusion constrain.
Product details
SKU : AS4211F-04-12SA
Description : SMC Pneumatics AS4211F-04-12SA
Warranty Period : 12 Months from the date of Invoice
Unit of Sale : 1
Minimum Order Qty. :
Weight. : 0.00
Packaging Type. : Corrogated Box Packing