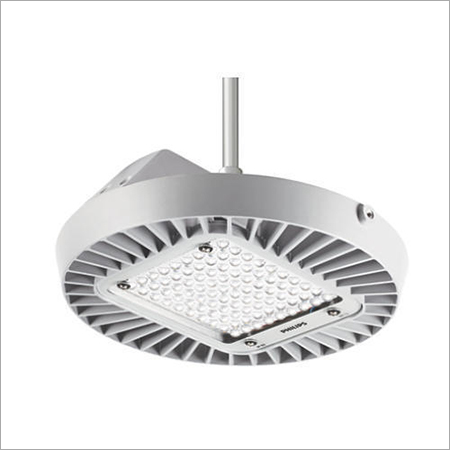 Product Description
With the presentation of the LED Highbay Light, our company has accomplished a leap forward in high-narrows lighting, offering a tremendous decrease in control utilization, a prolong administration life, and an inventive plan. Presently, with the light, our business keeps on enhancing much further: an enhanced aggregate cost of proprietorship, even in extraordinary conditions with our LED Highbay Light, which can be utilized something like +60 °C or 100,000 hrs, both guaranteed by a coordinated over-warm assurance. What's more, a wide assortment of alternatives – e.g. optics, coatings, mounting conceivable outcomes, cover materials and reasonable for dangerous zones– are accessible to guarantee a perfect answer for customers' application.

Key Features:

1) Enhanced effectiveness of up to 143 lm/W.
2) Addressable to promote vitality reserve funds.
3) Amazingly long lifetime of XT adaptation.
4) Enhanced heat administration to tolerate encompassing temperatures.
Product Details
SKU : 919515811340

HSN Code : 9405.10.90
Description : Philips Offers LED Industrial lighting that reduces energy consumption it also enhances the level of light to make environment more attractive. SKU: 919515811340 Product Features: BY415P LED 145S CW NB FG PSU GR S2
Wattage : 118 Watt
Lumens : 14300 Lumens
Warranty Period : 1 Year
Unit of Sale : 1
Minimum Order Qty. :
Weight. : 10.00
Packaging Type. : Box Packaging