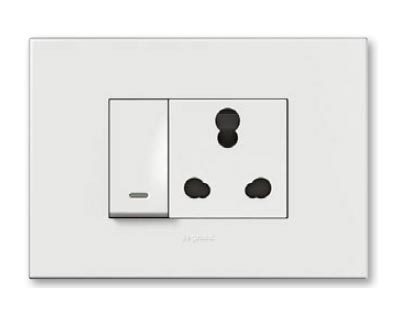 Product Description
Arteor PL10 is the innovative answer to the increasingly complex requirements in the building business all over the world. Arteor excels by its unique aesthetics and a rich choice of innovative designs and ergonomical options.

The range extends from wiring devices, through innovative radio automation solutions, up to fully networked home automation systems based on BUS technology, which can also be integrated into third party solutions.

Arteor offers a wide choice of ergonomics and finishes to satisfy the most demanding customers. All stand-alone control functions are available in two shapes of rockers - round or square - and in two colours - white or magnesium.

Its versatility makes ArteorTM the ideal choice for every kind of project, anywhere in the world at any installation level. ArteorTM suits any requirement in terms of design and function for every kind of building, from residential to commercial.