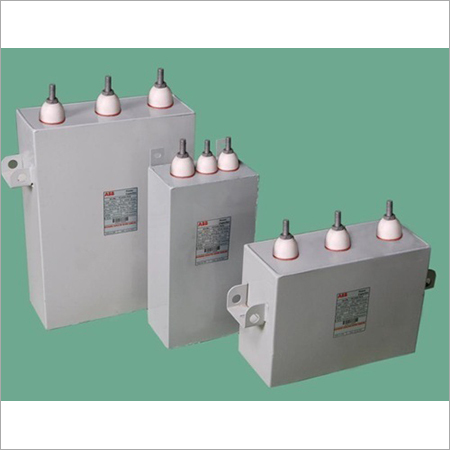 Product Description
ABB Capacitors are accessible in sizes over 1,200 kvar per unit and are described by irrelevant misfortunes and high dependability. They comprise of thin dielectric polypropylene film twisted together with cathodes of aluminum foils. Combining innovations accessible for these ABB Capacitors incorporate inside CHDB, CHDE, and CHDF executions. A bio-degradable hydrocarbon compound with incredible electrical properties is utilized as the impregnation liquid. The holder of ABB Capacitors is made of surface-treated excellent steel - the bushings and terminals are of most noteworthy quality and dependability.

Applications:

1) Shunt responsive power pay banks.
2) Symphonious channels.
3) Arrangement capacitor arrangements.
4) SVC applications.
5) HVDC applications.